Contract manufacturing
Serial production with 3D-Printing – Focus on development and leave manufacturing for us!
With contract manufcaturing you get the full benefit of Materflow's production pipeline, including our experts and services.
What is important for you: Delivery time? Supply security? Cost?
We help you in finding out how our services support your organisation in taking things forward. Production and development is often a complex network of things that can often be cumbersome. Let us help you to take the next leap. Materflow has leveraged additive contract manufacturing for our customers since 2013. Serial production, spare parts and prototypes.
Our services will benefit your business in multiple ways. You don't have to tie resources into machinery, space, raw-materials and personnel training in additive. Our team expertise and comprehensive services with different technologies assures the best possible result.
Digital spare parts
Digital spare parts are particularly interesting for 3D-printing. Materflow participated in a study  done by VTT and Aalto university and it was clear that this is  one of the best areas where such system can be taken benefit of. According to the research companies can reduce warehousing and other costs by manufacturing spare parts digitally.
Digital spare parts (DIVA) was a strategic study done by Aalto university and VTT where the focus was to study the benefits of digitally storing and manufacturing spare parts. The parts can be printed on demand and often close to the end user.
In DIVA the study found out that now and in the future there is a huge unused potential in spare part manufacturing. The study focused on categorizing different types of spare parts and their manufacturing models. Comparisons were done against traditional technologies. One of the result of the study was that a large portion of spare parts could be done with additive. Warehousing costs, updated digital libraries and new types of manufacturing logistics are all on the table. The impact of implementing the research findings in your organisation can help you better serve your customers and save money. Serial production with 3D-Printing is already happening so start now and take the lead!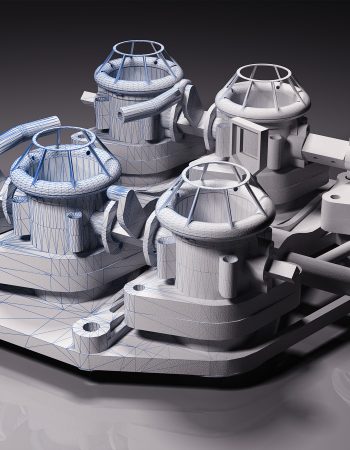 Digital library
On demand 
Supply security
Serial production
Digital spare parts