Prototypes
PROTOTYPING WITH ADDITIVE
3D printed prototypes speed up product development, not to mention the unbeatable cost-effectiveness and speed. Prototypes made using traditional methods are easily associated with high costs, which can be significantly reduced by using 3D technology.
For example, there is no need for tooling and molding, the product can be printed directly from the digital design table – and changes can be made on the fly. Of course, this straightforwardness also makes prototyping much faster than the old methods, which involve machining and molds, for example. You can even make several iterations in one shot to speed up the process.
HIGH QUALITY PROTOTYPES WITH 3D
The quality of a part produced using modern 3D printing technology – whether metal or plastic – is not at all inferior to prototypes produced using traditional methods. On the contrary, in practice, the printer produces a ready-to-use part that can still be quite complex: 3D printers can easily print parts with challenging geometries and complex shapes.
Once the prototype is ready, 3D technology makes it easy to go straight to mass production. We act as a reliable partner throughout the process, from prototyping to serial production. If you are interested, please feel free to contact us and ask more about prototypes!
PROTOTYPING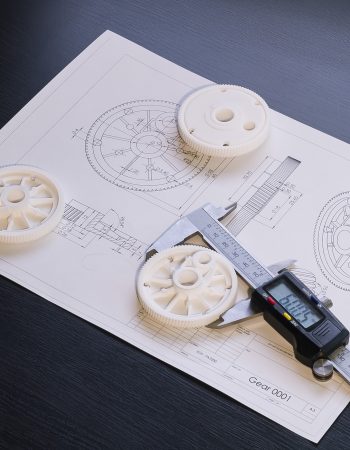 Cost-effective and fast
Quality not inferior to traditional methods