A-Tekniikka – A DIGITAL DIMENSION FOR THE SPARE PART SHELF
A-Tekniikka can safely be called a long-term pioneer in its field. The year was 1986 when the company was founded, and the first studs were shot on the company's first winter tires. A-Tekniikka has long been the world's leading manufacturer of automatic studding robots, a trusted partner of the tire industry, and a developer of practices in the entire industry.
You have likely traveled with studded winter tires from A-Tekniikka. The world's first automatic studding robot designed for commercial use is from A-Tekniikka's factory, hundreds of robots have been sold worldwide, and they stud millions of tires every year. In addition to studding robots, A-Tekniika's product stable also includes machine and process technology that improves the quality control of studding in tire factories.
A-Tekniikka has been utilizing 3D printing for quite some time. The machine and spare parts of the studding robots are manufactured at Materflow's factory in Lahti using SLM printing technology. Before 3D printing, A-Tekniikka manufactured its parts by wire cutting. Compared to 3D printing, cutting is more laborious and slow. In the case of spare parts, 3D printing can bring clear savings in production costs and storage. On-demand, manufacturing is easy and fast, and the goods do not sit on the shelf, gathering dust for long periods.
"Cost-wise it was smart for us," says A-Tekniika's mechanical designer Seppo Nummela to the unit.
A-Tekniikka's most common metal spare part could simply be described as a "short piece of pipe." The pipe part, more precisely the suction piece, ensures that the studs advance in the correct position towards their rubber target. The suction piece must therefore be as durable as possible and preferably have a shiny and slippery inner surface so that the pins slide smoothly through the part. The durability can be influenced by choosing the suitable printing material, and the smoothness is improved by post-processing the part with different methods.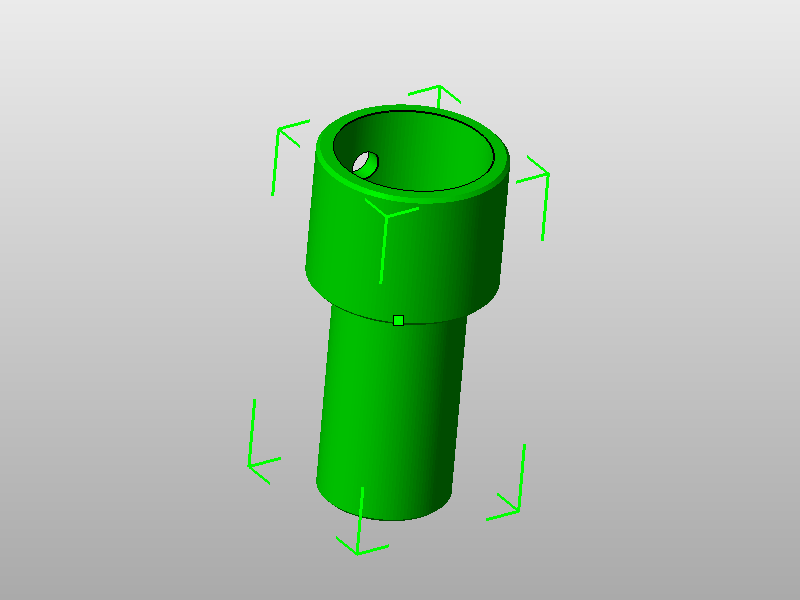 The machines must work together, and part needs to withstand even the heaviest loads. The robot shoots 110 studs into the tire in less than a minute. It is what the product description of A-Tekniika's bestselling robot A-TEC 110 promises, for example. Prototypes are needed when validating new designs. After testing, the end-use products are produced by on-demand manufacturing. The material used is typically Stainless Steel 316L.
"It's no longer reasonable or even possible to manufacture all current parts using traditional methods. 3D printing has made it possible for even the wildest ideas to be made and implemented in design work. Innovativeness and ingenuity have increased, as one's thinking and possibilities have expanded", Nummela reflects.
3D printing creates a new space on the warehouse's shelf and around the design table and business.