Post-Processing: When Surface Quality and Color Matter
Post-Processing: When Surface Quality and Color Matter
A good design and a functional model are essential, but the quality of a successful 3D-printed product is also greatly influenced by post-printing treatment. High-quality post-production consists of efficient processes and skilled personnel.
Post-processing for SLS printing technology starts when the print run is completed, and the "powder cake" formed in the printer has cooled sufficiently at an appropriate temperature. During the print run, the temperature inside the process chamber is around 175 degrees Celsius, so the parts built inside the powder cake are cooled either within the printer or in our custom-developed cooling cabinet. The advantage of the cabinet is that the printer can be used more quickly when the powder cake is transferred to the cabinet for cooling. Once cooled, the parts are disassembled and cleaned from the powder cake.
Glass Blasting is included in the cost!
Most of the excess powder from the powder cake comes off easily by hand, but some residue remains on surfaces, channels, and holes. Surface finishing is done by bead blasting, either manually or automatically. Manual bead blasting can be labor-intensive and time-consuming, but we also have several automated bead blasting cabinets that significantly speed up this stage.
Bead blasting slightly improves the surface quality of the parts. If no other surface treatments are ordered, the parts are cleaned, dried, and shipped to the customer after bead blasting.
Improved Surface Quality Through Vibratory Polishing
Sometimes bead blasting is not enough. A smoother surface quality can be achieved through vibratory polishing, which results in a surface quality more similar to that of an injection-molded part. Vibratory polished parts can be up to 300mm in size, and there are some geometric limitations. Vibratory polishing is priced based on the number of parts.

Uniform and Durable Color with Dip Dyeing Technique
All printed parts are close to white in their basic color, as the powder used in printing is whitish. However, the finished parts can be dyed in any basic color. We can't match exact color codes in dyeing, but our dip dyeing technique provides a uniform and durable color surface without changing the part's thickness. There are some geometric limitations, but in practice, parts up to 250mm in size can be dyed without issues. Pricing is based on the number of parts, similar to vibratory polishing, but black dyeing is currently almost free due to high demand.
Visual presentation pieces and miniature models can also be painted in desired colors.

Delivery Times
We often receive emails with questions like:
Can you deliver within this week?
Can I get it the day after tomorrow if I pick it up myself?
I'm in a huge hurry, when can I get the parts?
The answer to the first two questions is possibly. If you only order a few small parts with suitable shapes, it may be possible to fit them into planned print runs in the next day or two. If the mail doesn't get lost along the way, the desired schedule is possible.
However, it is important to consider whether there is space in any printer's print run and that the print run duration is about 24 hours, not 36 hours, for example. Post-production requirements also affect delivery times. If the parts need vibratory polishing or dyeing, the day after tomorrow might be too tight, even if you pick them up yourself.
For urgent situations, if it's a larger production series and a truly exceptional "life or death" situation, and it's logistically possible to postpone the production of some
parts scheduled for the next print runs, the parts in a huge hurry may be given priority in production. However, there will be an additional charge for the urgent work, as we usually need to completely redesign the following print runs.
Production runs continue on weekends as well. We generally plan long print runs, up to about 40 hours, for weekends. Weekends enable relatively fast deliveries for early-week needs.
A good rule of thumb for plastic part delivery times is:
Order larger production series about 2-4 weeks before you need them
Prototypes and individual products can be delivered within about a week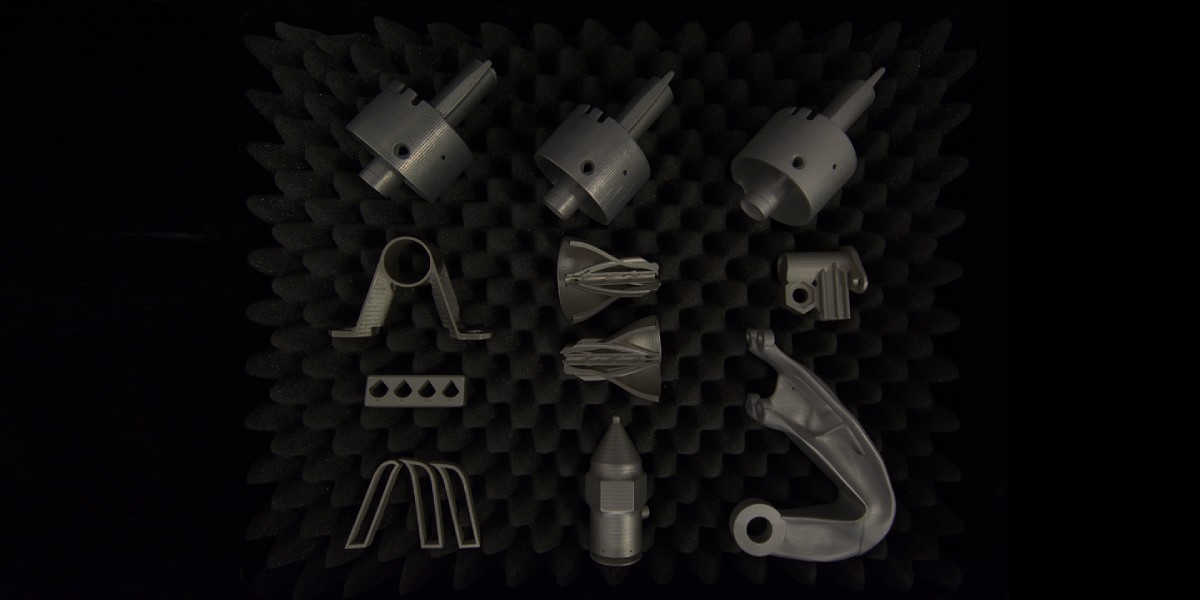 Metal Part Post-Production and Delivery Times
After SLM metal printing, the parts are placed in a heat-release oven to optimize their mechanical properties. After the heat treatment, the main post-production tasks involve removing support structures and refining the surface quality of the supported areas. The better the part is designed, the fewer support structures it needs during the print run, and thus less time and effort in post-production.
In production we have 3 machines which all have dedicated materials. Our smaller metal printer is dedicated to cobalt-chrome, and in the larger printers for SS and Aluminium. The material in use affects metal part delivery times as bigger machines tend to have longer build times.
In addition to 3D print design and production, Materflow helps companies understand and integrate 3D printing possibilities into their business, design, and mechanical engineering solutions.